NBCUniversal International is a truly global organisation, with its locations supported by best-in-class employee development and perks. The internal brand we created helps them communicate with staff in a more engaging and informal way – 
all with a touch of Hollywood attitude.
Visual identity
Brand communications
Copywriting
Brand guide
Share
The need to adapt
NBCUniversal International's internal communications were felt to be a little stuffy and inconsistent. While tech companies had transformed the way employee brands are perceived, the marketing and legal teams at NBCU sometimes struggled to agree on the right tone. There was a clear need for a more cohesive visual approach to reflect the entertainment industry and spread some joy.
Working at NBCU in LA feels like you're in the movie business, working in London feels like you're in a corporate environment."
Copywriting with character
Visuals that pack a punch
Consistently clear communications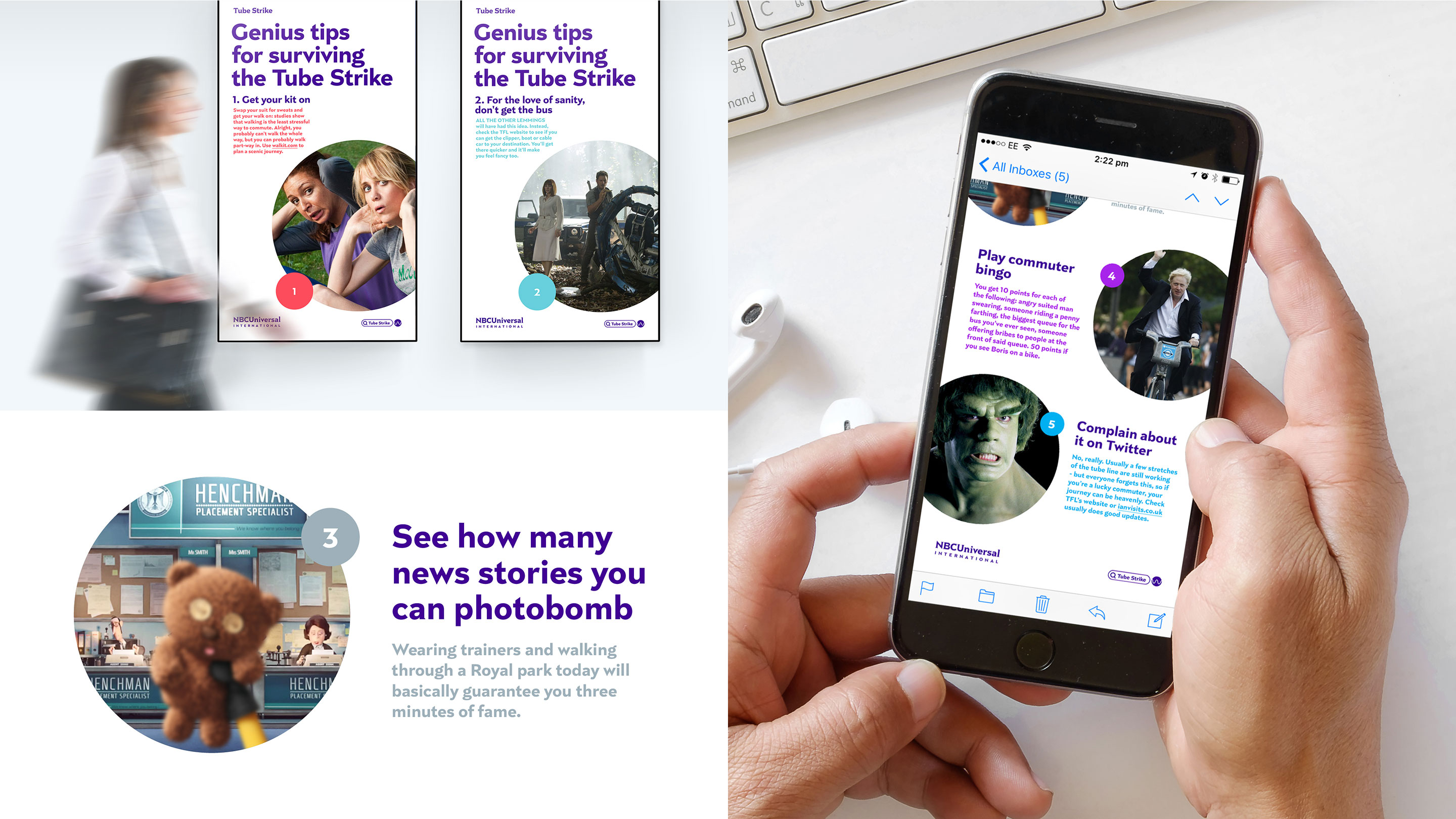 Helping NBCUniversal International thrive
Output created a stand-out portfolio design, giving a cohesive, fresh and consistent new look and tone to our internal comms. The final result has been incredibly well received by leadership and employees alike."
Like this? Try this…