Warner Bros. were looking for a fun and flexible brand to revitalise their internal communications. The graphic-led visual toolkit we created makes employee messages as engaging as the content the company produces.
Brand communications
Brand guidelines
Social content
Share
The need to adapt
With no common visual language 
for employee communications, the sense of a consistent Warner Bros. voice was missing. To ensure the brand is at 
the heart of all communications, we created a flexible, modular system based around the WB logo. A comprehensive set of templates help the team to implement the brand 
across platforms without requiring too much design knowledge.
We need a consistent look & feel for our internal comms, to remind people they're working at a great entertainment brand."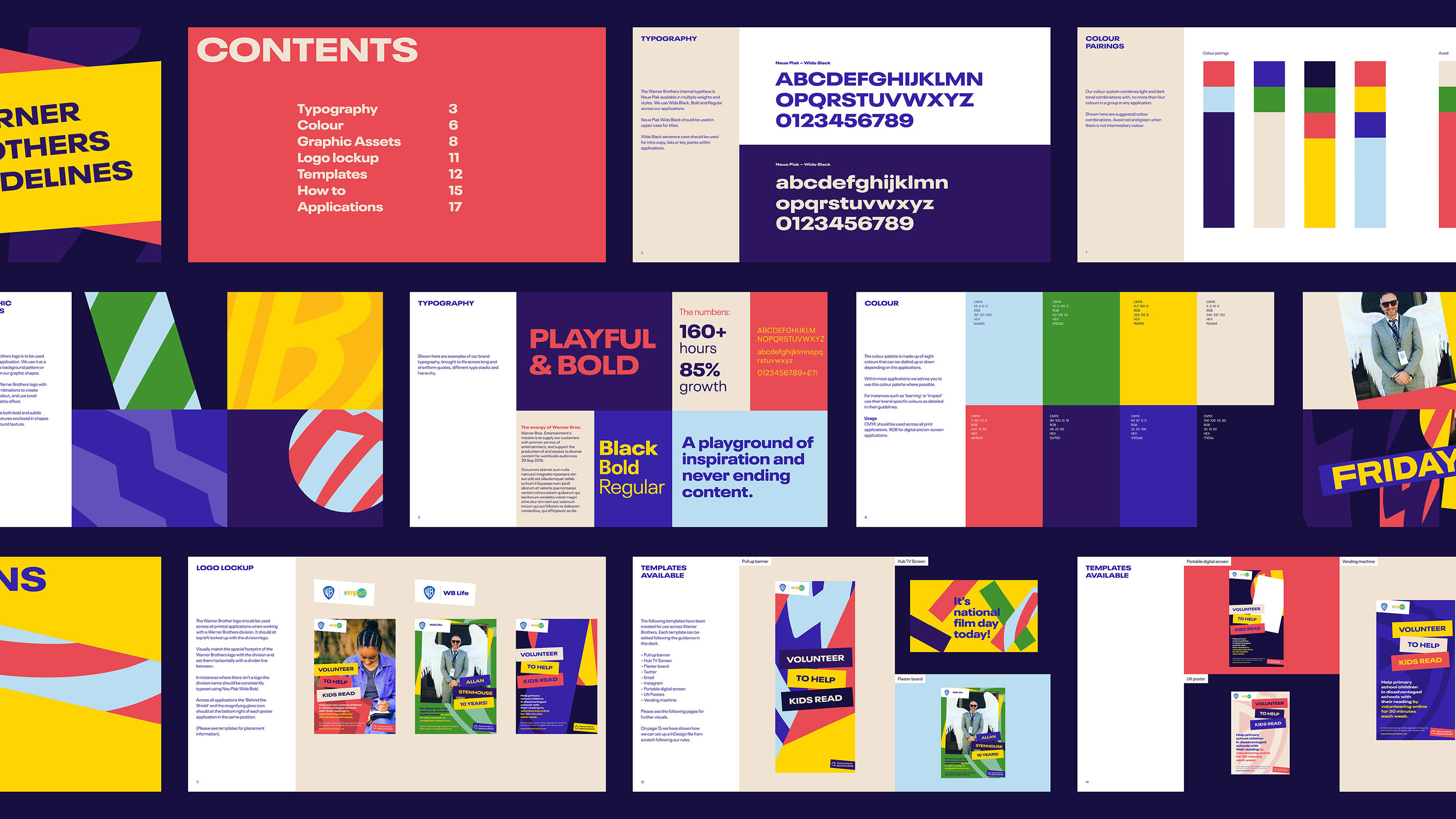 Helping Warner Bros thrive
We really appreciate the patience and understanding of the Output team to get this project completed. It ran so smoothly and everyone within the business loves the end result."
Like this? Try this…