In the face of rising nationalism and hatred directed at minorities, The Alfred Landecker Foundation exists to defend liberal societies and protect democratic structures. We worked with the team to support this significant mission, through a brave new digital editorial platform and visual identity.
Visit the Alfred Landecker website
Brand identity
Content strategy
User experience
Website design & build
Share
The need for change
Populist and nationalist movements are on the rise globally, fuelling the growth of antisemitism and hatred directed at minorities. The Alfred Landecker Foundation stands against this as a force for change, but recognises an urgent need: To secure the future of democratic and open societies, the Foundation must inspire active participation over the current apathy. With such an important mission, the new website and identity had to feel truly different to stand a chance at driving change.
Our website is no longer fit for purpose and consistent with our vision and communications strategy."
Building a meaningful experience
The Foundation's ambition is to create meaningful change. To do that through the website, it was important that people shouldn't just read the subject matter, but really experience it. Rather than hiding the story and mission away on an 'About' page, we wanted them to be felt implicitly throughout the site. We did this by exploring different ways for people to navigate and interact with content.
Depth, breadth and connection
ALF's audience is wide – from experts, government officials and NGO leaders, to educational institutions and interested individuals of all ages and demographics. To accommodate this, the website meets two distinct modes. Casual browsers might be open to discovery, while others are looking to fulfil a specific task. The site also connects past events to the present day, using the lessons of history as a wake-up call to action.
Conversation over broadcast
It's no surprise that engagement with traditional institutions, established media and politicians is waning. Broadcasting at young audiences shuts them out, instead of inviting them in. You shouldn't have to be an academic to engage and take action. So we created an experience that felt more like a conversation. This gives the Alfred Landecker Foundation a voice among its audience and a more powerful way to provoke action.
Seriously provocative
The subject matter ALF covers is significant and demands respect. To be a relevant political player, the brand and experience needed enough authority to be taken seriously. It had to mean business. But we didn't want to dilute the Foundation's edge, or its ambition to make abstract topics relevant. Being challenging and provocative meant we could stimulate attention, overcome apathy and drive participation.
Making a stand
Democratic structures are increasingly under attack from populist and nationalist organisations. Prejudice against minorities is resurgent around us. Set against the context that 'Democracies die in silence and ignorance', ALF fights tenaciously against hatred and indifference by making people care enough to get involved. We designed an identity and visual system to reflect this clear vision and unapologetic determination in the face of such threats.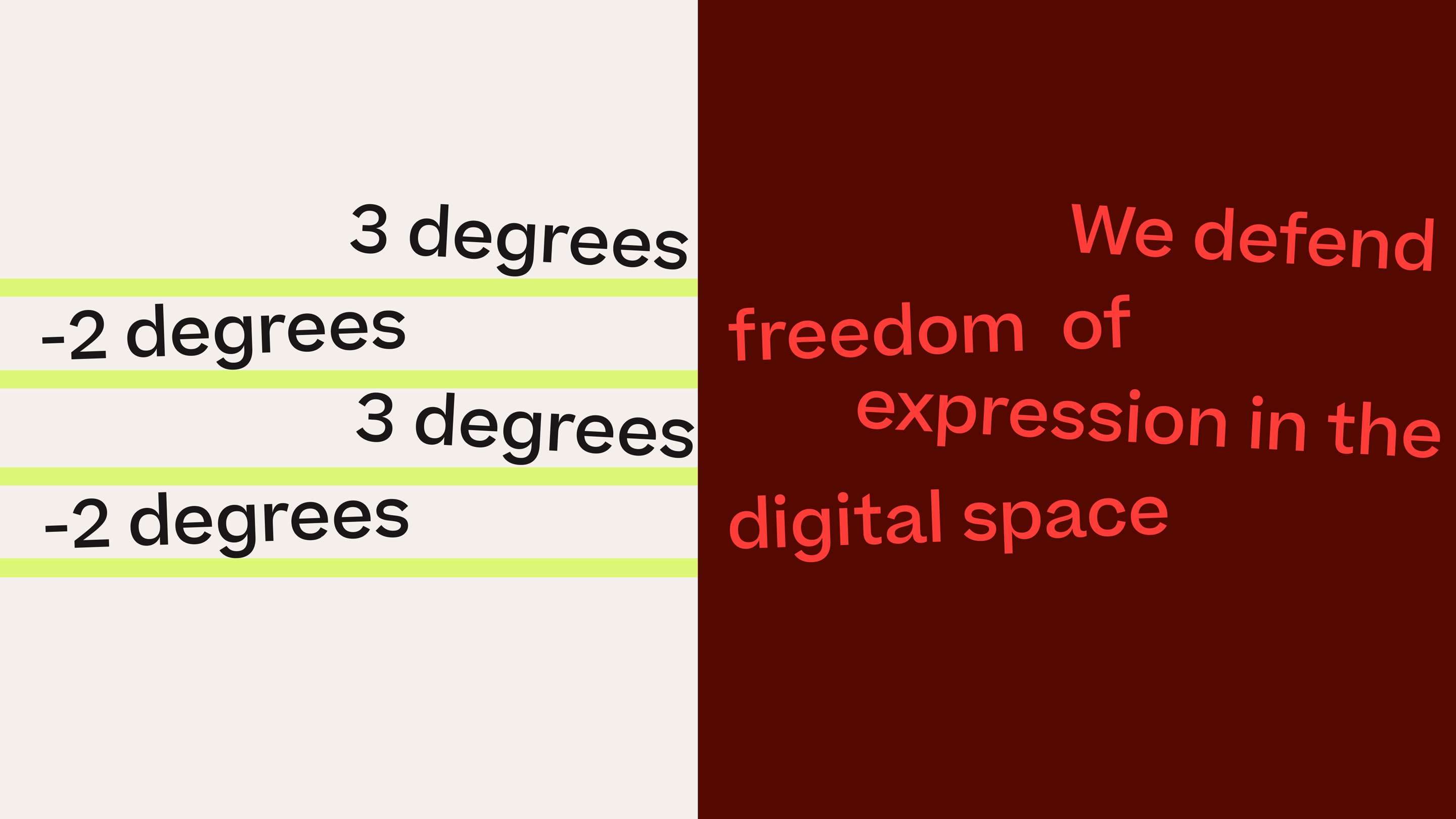 Helping Alfred Landecker Foundation thrive
This is an exceptional result given we did it in three months – it was a real team effort."
Like this? Try this…