The brands with the most compelling digital experiences gain the greatest cut-through. But to stand out, become more memorable and establish strong bonds with audiences, those experiences need distinctive signatures.
We're all aware of evolving consumer expectations, and the rising pressure that places on brands. With more fluid customer wants and needs, brands now compete for attention across categories.
Subconsciously, we compare our experiences with banks to those with airlines. The way we rent a car is measured by how we order a takeaway. So the best digital experiences – whether from Barclays, Finnair, Zipcar or Deliveroo – set the bar for other brands to reach.
These benchmarks raise the stakes for brands with a digital product at their core to prove why they matter to their audiences. And design is pivotal in making that happen.
Weaving your golden thread
For us, great brands are defined by a 'golden thread' – a broad, customer-focused idea that holds the experience together and translates every element into a compelling narrative. Summarising a brand's promise, the golden thread needs to be woven, understood and owned by both your marketing and digital product teams to be effective. That way, the teams work as one to make decisions based on how you want your customers to feel about your brand. It also ensures that your brand's distinctiveness isn't stripped out of its digital product – a regular occurrence in a world where testing and optimisation are so vital.
At its most powerful, a golden thread becomes an antidote to indifference – a single tool for building distinction and meaning into your brand.
This same idea applies to digital products – they're usually free, or very low-cost, to users but need to deliver so much for the brands they represent."
Thinking out loud
A golden thread is only useful if audiences can follow it. Knowing what makes your brand different is one thing, but bringing it to life it through your experience can be much harder. Recognisable signatures that express and reinforce your golden thread make it easier for people to follow – and help your brand to live its promise. They articulate how a brand thinks to express what makes it different, and the difference it makes, all through design.
These signatures aren't new, they have their roots in physical product design. Dieter Rams' products for Braun had a beautiful simplicity derived from his principle that 'Good design is as little as possible'. Translated for Braun, the golden thread became 'Less, but better.' It democratised good design for everyday items. This same idea applies to digital products – they're usually free, or very low-cost, to users but need to deliver so much for the brands they represent.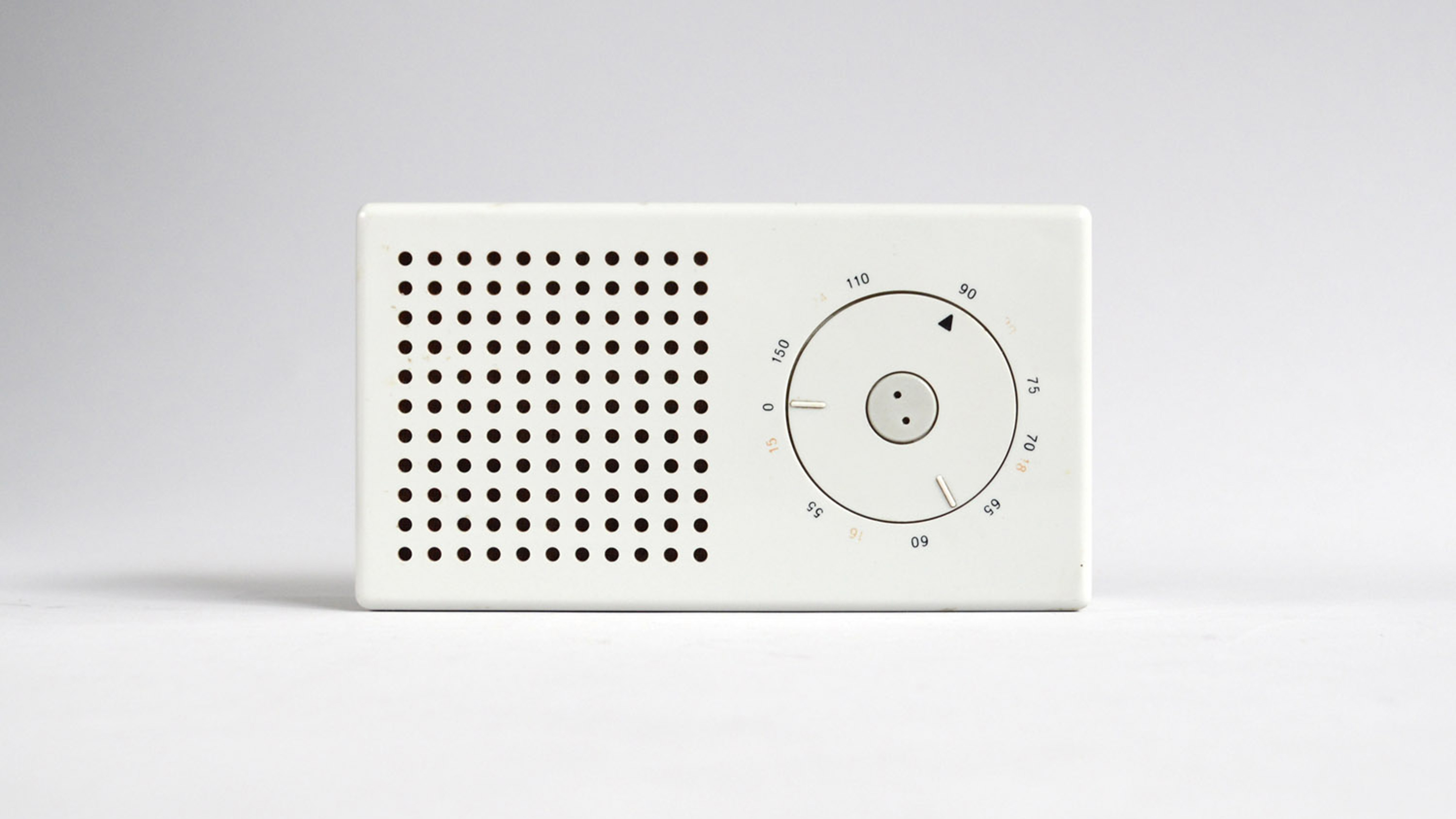 Here's a prime example. Monzo is one of the most talked-about digital-native brands of recent years. That's entirely down to the way its experiences have been defined, designed and delivered.
Monzo's golden thread, 'Building a bank, together', gives the brand scope to be more open, fun and people-centred than more traditional players. And each signature is a clear articulation of that idea. The golden ticket referral scheme encouraged people to pass Monzo on in a fun, ownable way. The bright coral card is a recognisable icon of a club that people are proud to be part of. Their bespoke live chat feature connects users to immediate support, and will become more transactional in future. And their community forums have become places for users to share ideas and tips, or suggest improvements to the service.
Through a golden thread and supporting signatures the brand has become something much more – a tribe.
Designing the difference
But signatures can come in all shapes and sizes. There's no clear rule to follow, other than needing to reinforce your brand's golden thread.
Netflix is another business that's ripping up the established rulebook. As this century's most iconic content producer, the brand needs to communicate its seemingly infinite catalogue and curated sections. Netflix's solution is 'the stack' – a signature that links directly to their golden thread of 'See what's next.'
Communicating the breadth of Netflix's content, the stack uses consistent principles across static and dynamic touch-points to build an addictive sense of anticipation.  It also adds an element of physicality to otherwise intangible digital content. This type of visual metaphor is a standout example of how to communicate a brand's golden thread through identity design.
The dating app Hinge announced a new direction for its brand earlier this year. Built around a golden thread, 'Designed to be deleted', the brand claims to be about building real relationships rather than purely match-making ability. Whereas other brands in the category focus on gamification and enabling addiction, Hinge's golden thread nudges its brand and experience towards providing higher quality but more responsible use for its audiences.
The stripped-back user interface is a signature of the brand. Playful illustrations offset its slick, clean layouts to bring balance and provide users with simple navigation. The focus is on enabling like-minded connectivity of real value between users, aiming to bring a sense of optimism to an experience which can often be draining.
While unique design features build cut-through, supporting signatures can be also small gestures that create big impact. Calm, the world's most popular app for sleep, meditation and relaxation, adopts several design cues to bring it's 'Take a deep breath' golden thread to life across its platform. But it also proves that something much smaller, outside of the core digital experience, can reinforce a brand's promise.
Calm pauses the hectic, anxiety-inducing environment of a social media feed to offer a sample of its experience. Its interactive ads encourage the viewer to stop, focus and pay attention – providing a micro-experience of the digital product itself. It's simple, subtle but effective, reinforcing Calm's golden thread where we need it most.
Brands that deliver innovative, ownable, relatable, and recognisable digital experiences are thriving. To become one of them you must communicate your difference in a world of sameness. Start by finding the golden thread that runs through your brand, then design the brand signatures for people to follow.
Read next