Three years after creating a brand design language for Auto Trader, we evolved the work into a more refined digital brand to reflect the company's new goals. Our work is shifting perception of the business as it's rolled out across the consumer website.
Visit Auto Trader
Brand identity
Brand design
Art direction
Digital design
Share
The need to adapt
The Auto Trader team had learned a lot about what was working well across its consumer website, and with the brand itself. With a restructure of the site into eight new landing pages, there was an opportunity to develop the brand work we'd done previously. The revised wireframes allowed us to create more conversational pages, with new visual components to answer the questions customers have about specific aspects of buying and selling a car.
We need to lift the brand into something more premium now to be credible as a destination for new cars."
Putting personality into product
Our previous work was all about making Auto Trader more friendly and approachable for uncomfortable car buyers. Having achieved that aim, and with a need for credibility as a destination for new cars, the brand could now move a little more towards its 'pioneering' character trait. In our early work, we put together boards with new colours and aesthetic treatments, painting a picture of how an evolved Auto Trader might appear.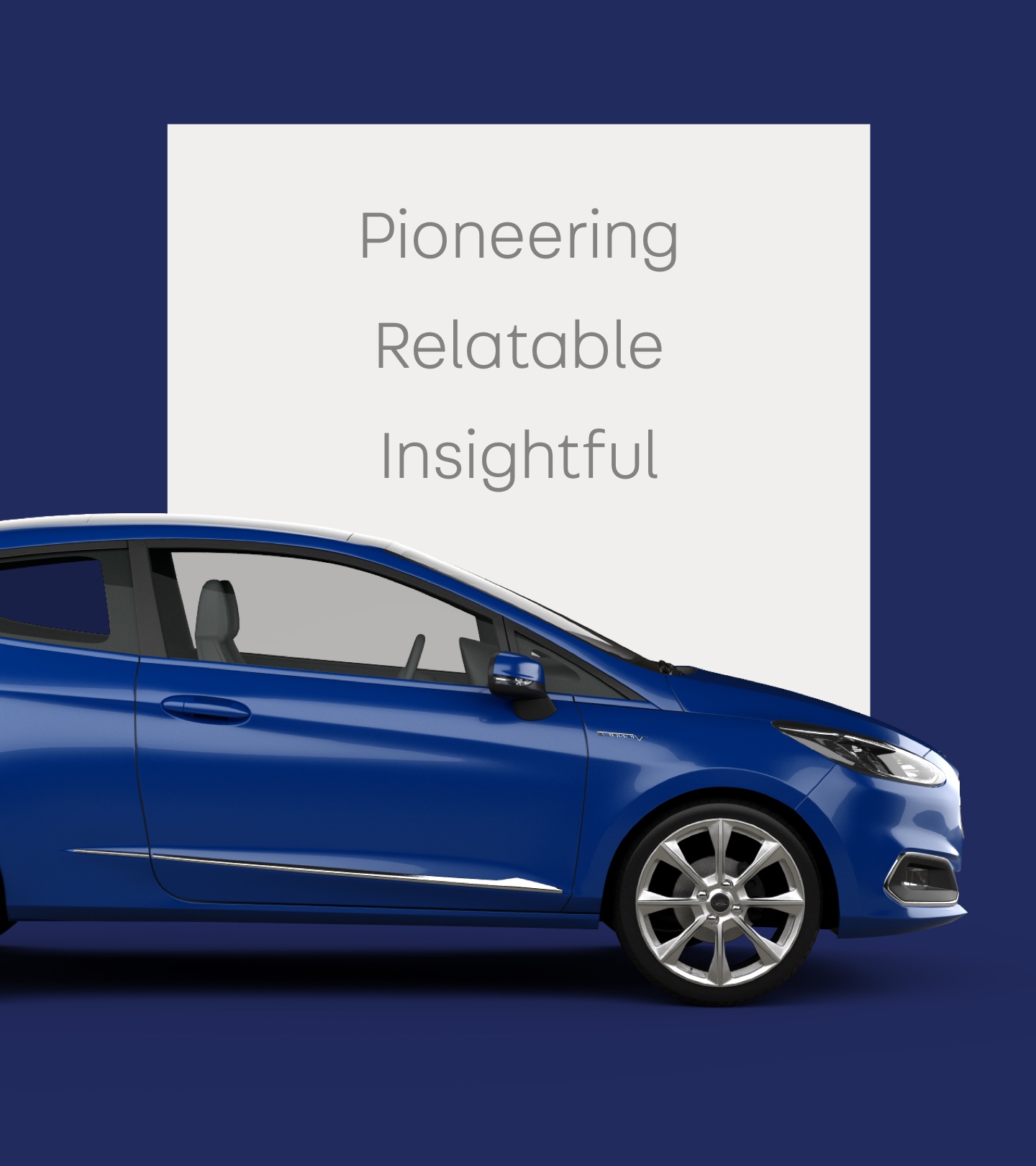 Getting there together
At times we worked side-by-side with the Auto Trader UX & design teams. Others were more like a 'design relay', alternating sprints between the Output and Auto Trader teams. Working with five key wireframes, we used this process to build the project together, for example showing what a more pioneering or more relatable voice could look like.
A developed identity
Although we were working into specific screens, we used this process to evolve the brand. The use of typography has become more refined and colour is more sophisticated, with an introduction of British Racing Green and a more consistent approach to colour in the logo. Illustration had start to become a little repetitive, so we developed a progressive system, from iconography through to rich illustration.
Adjusting voice & tone
From this brand development work, we then applied a shift in tone to communicate across several different landing pages, including new cars, used cars and leasing. The different needs of users on each page are reflected in an adaptable approach to design, dialling certain features up and down where appropriate.
The finished product
Although cars are functional in purpose, they're often an emotional purchase. We used different components to create a stronger emotional connection with potential car buyers across the various pages. The work is now being rolled out by the Auto Trader team. The result is clearly Auto Trader, but with a lighter, more elegant and contemporary feel to the site.
Helping Auto Trader thrive
We wouldn't have got the quality of work in the short timeframe if we didn't bring in Output to assist."
We've maintained our market-leading position and our audience has continued to grow as consumers spend more time on the site."
+10%
Rise in operating profit year on year 2016, 17 & 18
+15%
Rise in time spent across all platforms and devices year on year 2016, 17 & 18
+15%
Rise in earnings per share year on year 2016, 17 & 18
91%
Prompted brand awareness in 2018
Like this? Try this…